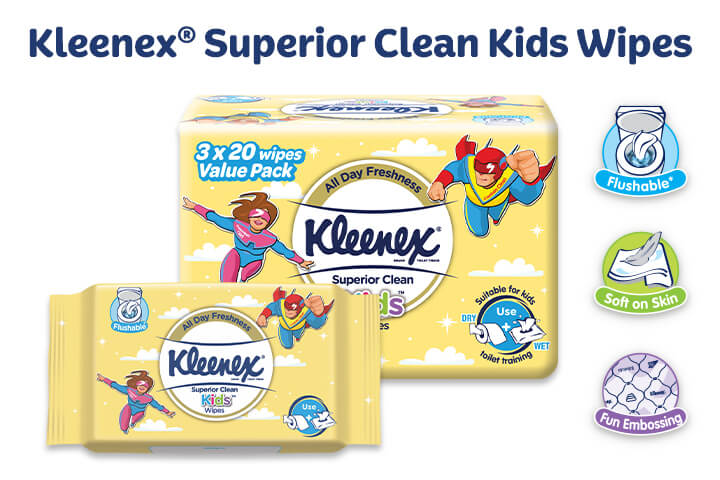 • Flushable*
• No added Alcohol and Fragrance
• Soft on skin with natural pulp
• Fun embossing that helps to clean better and wipes gently
*Flush a maximum of 2 wipes at a time. Suitable for use in property-maintained sewerage systems and commercial septic systems.
[iframe width="560" height="315" src="https://www.youtube.com/embed/6fkNg8IeewY" frameborder="0" allowfullscreen]
Clean intimate area with Kleenex superior Clean Kids Wipes. Use after dry tissue for a better cleaning experience.

Flush used wipes into the toilet bowl
Last Published* November, 2023
*Please note that the published date may not be the same as the date that the content was created and that information above may have changed since.