By the time you are 6 weeks pregnant, your baby can officially be measured. The average size of a 6-week old baby is 5-6 mm. Their head is still very large in relation to their body but already little folds can be seen in what is becoming their face and jaw. On the side of their body, small bud-like lumps will eventually become their arms and legs. There are small cavities forming on either side of the head which will be their ear canals. Even the baby's facial features are at the earliest stage of development with their eyes and nose beginning to form. Although all of this activity is going on, it's still not obvious to anyone but yourself that you are pregnant.
What's changing in your body
How your emotions are affected
How your baby is growing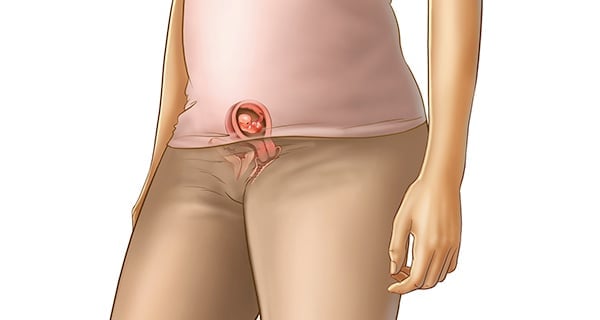 First Trimester: Week 6
Tips for the week
Last Published* July, 2023
*Please note that the published date may not be the same as the date that the content was created and that information above may have changed since.