By the time you are 5 weeks pregnant, you may be getting very suspicious that there is something going on. Your period is at least a week overdue. You may even be starting to feel distinctly different. If you haven't already confirmed that you are pregnant with a urine test, this is the week to do it. Remember, the best time to check is during your first trip to the toilet in the morning, when the pregnancy hormones (HCG) will be at their highest.
Although early pregnancy symptoms are fairly classic, e.g. nausea, peeing a lot more frequently, many women just describe feeling a strange sensation, as if they are not quite with it. Even your partner may have noticed that you're a bit more sensitive and moody than usual.
What's changing in your body
You may be feeling very similar to how you did last week with no changes at all.
You could be feeling nauseous; especially when you first wake up in the morning or when it's been a while since you've eaten. You may even get to the point of vomiting or feeling on the verge of it at various times through the day.
You may be feeling faint or lightheaded and need to sit down more. This may be worse if your blood sugar level is low and it has been some time since you have had a meal.
Your sense of smell may be very sensitive and odours you're not even usually aware of have a powerful effect on you. Perfumes, food, car fumes or someone else's body odour can be enough to make you feel ill.
You may feel a heavy, full sensation in your uterus, similar to the week when your period is due. This is because of the pelvic engorgement and increased blood supply to your uterus.
The placenta and amniotic sac are still forming when you are 5 weeks pregnant. They will help to protect the baby, feed and nourish it as well as provide all the essential factors which help support it to term. This is all going on in your uterus and will account for the sensation of fullness you could be feeling.
Your breasts may feel more heavy and sensitive than usual. You might not be able to lie on your tummy to go to sleep because your breasts are so tender.
How your emotions are affected
You may be feeling a bit teary and prone to emotional meltdowns this week.
You may be torn between a need to ask other pregnant women for advice and wanting to keep your news all to yourself. Many women find this to be a special time, when it is not obvious to the rest of the world that they are pregnant. For now, it is still possible to keep your pregnancy just your own personal little secret.
You may start to worry if everything is alright with the baby and with your own health. This is a confronting time because much of what you are going through may be new and unfamiliar. You may even be worried about how your partner is feeling or how your pregnancy may affect your relationship.
You are likely to feel unsure about whether to tell your family and friends you are pregnant. The first 12 weeks of pregnancy can be a risky time and not all pregnancies continue to term. It is a very personal decision for couples when to share the news with others, they are expecting a baby. Many wait until after the 12th week when the risk of miscarrying is no greater than 1%.
How your baby is growing
First Trimester: Week 5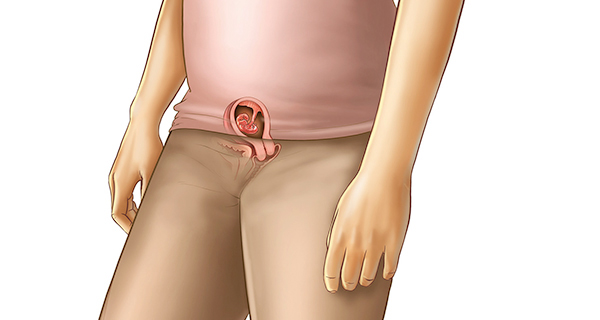 This week your little embryo is the size of an orange seed and can just be seen on an ultrasound.
The baby looks like a tadpole and has a primitive heart which has already started beating and circulating blood around its little body. It is sometimes possible to see the heartbeat on an ultrasound when you are 5 weeks pregnant. Vaginal ultrasounds pick up more detail than abdominal ones at this stage.
Your baby's brain and spinal cord are forming and are still open.
Tips for the week
Remember to take your prenatal vitamins every day.
Avoid taking any medication unless they are absolutely necessary and your doctor or pharmacist has given you the okay. Some drugs are harmful to embryonic development.
Try to rest when you can. You may be feeling extremely tired and the best way to deal with this is to sleep and take it easy if possible.
Have more questions on pregnancy? Join a support group (if you have not done so!). Motherhood represents a completely new phase in your life, so you want to find a community of new mothers who can journey together with you. Pregnancy tips, parenting tips, free diaper samples and exclusive diaper offers shared on the Huggies Club platform can ensure you are best prepared for your newborn child too.
Last Published* July, 2023
*Please note that the published date may not be the same as the date that the content was created and that information above may have changed since.